Artist Statement
I have always wanted to create things that make others smile. By using animation and artistic creations I have managed to address this desire. Animation and digital imagery allows me to create new worlds and new experiences purely through my mind without the limitations of the physical world.
Comedy is a powerful tool that I have found to be excellent at breaking the ice. Many times I will use this method when it comes to reaching out to a new audience.
When it comes to the mediums I choose, I lean towards heavy visuals that will create the greatest impact. Through the use of moving pictures and images, I have found a way to not only fully realize the concepts I wish to convey, but also manage to reach an all new audience through the Internet, allowing anyone to enjoy my creations.
This doesn't mean I limit myself to only creating with the computer. My personal desire to expand horizons has led me to experiment with all sorts of mediums. This can range from traditional artworks such as painting and drawing, to 3d sculpture and metalworking. While I enjoy them immensely, I always fall back to the limitless feeling of creating a world one pixel at a time.
In the end, my goal with art is to tell stories and engage the viewers in a way that leaves them better off than they were before. This can be accomplished through an altered perspective of the world around them, or something as simple as a smile.
Military Service:
Early in my life I set out to experience and see as much of the world as I could. This led me to joining the military and travelling all over the world out of highschool. It was an invaluable part of my life and I would not change it for anything.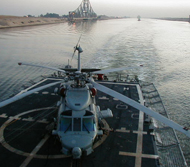 My time spent in the US Navy was mostly on board the Oliver Hazard Perry class frigate known as FFG-47 USS Nicholas. We did several cruises and spent many months in the Persian Gulf.
This part of my life has left a huge impact on my creative self. I frequently draw from the experiences and people I met during this time of my life for many of my artistic creations. Not to mention the technical knowledge I gained from being an Electronics Communications Tech gave me a strong basis in technical skills.
Festivals and Exhibitions:
School:
After working as a technician for years, I decided it was time to go back to school and work on satisfying the creative itch. Collecting all the experiences and exciting knowledge over the years has given me so much that I wished to share with others in a way that would be entertaining and exciting.
I started my schooling at Owens Community College, building a strong base in visual design and graphic arts. After graduating in December of 2012 with an Associate's Degree in Commercial Arts, I immediately went on to Bowling Green State University to continue my training. With my already strong background in technical skills, I decided to focus on animation and 3D modeling.
While I worked on getting prerequisites completed for my degree and learning the basics for use with animation and modeling programs, I continued to expand my experience in traditional mediums as well. This includes art histories, drawing and illustration, oil painting, sculpture and metalworking, and digital painting. Each of these disciplines helped round me out as an artist.
I finally graduated from BGSU in December of 2014 with a Bachelor's of Fine Arts 3D Animation and Digital Art.